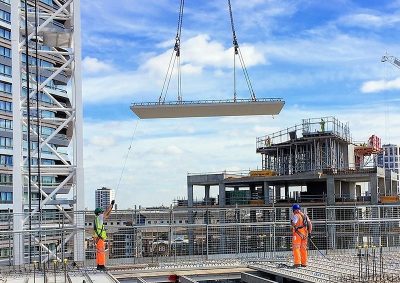 It is extremely essential for an orderly commencement and timely completion of Contract within time and budget that the Contract Documents must be perfect i. e. clear and complete and should be free from errors, omissions and ambiguities and these can only be accomplished by effectively undertaking the following tasks:
1.0                Preparation of Clear and Complete Contract Documents
– It is crucial that experienced and competent author(s) shall be engaged to draft the Contract Documents.
Example of this requirement:
– Article 5 of Saudi New Government Tenders & Procurement Law (New GTPL), which states that:
"Provide tenderers with clear and standard information of the required work, which enable them to obtain the requirements within the specified time."
– Clause 1, Article 22 of the New GTPL, states that:
"The conditions and technical specifications of the works and procurement set for tender must be provided in detailed, accurate and clear ……………".
– Diligent care of tenderer is needed to ensure correctness and completeness of the Tender Documents (Request for Proposal/RFP).
– Perfect Contract Documents and firm adherence to them by the Owner and the Contractor shall effectively commence and complete the project without undue cost and delays.
2.0                Avoidance of Misconception
– Mostly Contractors depend on the contents of the Contract Documents, but this is a misconception, whereas, on the other hand, there are many liabilities which are hidden, indirect and not expressed. Therefore, it is necessary for any Contractor to efficiently assess all the Contract Documents to identify the hidden liabilities and accomplish them in orderly manner.
– If any Contractor totally depends and adhere to the Contract Documents alone, means inviting potential liabilities.
In order to avoid misconception, it is ardent that owners shall prepare clear and complete Tender Documents and tenderers should thoroughly review them and seek the required clarifications to make them clear, complete, free from errors, omissions, ambiguities and prepare and submit their bids accordingly.
3.0                Avoidance of Disputes and Invalid Claims
– If Owner and Contractor are fully familiar and effectively carry-out their rights and obligations, then disputes could be avoided.
– A claim is a right and a claims-conscious professional is knowledgeable of contractual rights and obligations, therefore, he can avoid adversity, disputes and being a loser.
– If Owner and Contractor are claims-conscious, then, invalid claims could be avoided.
4.4      Avoidance of Litigation and Outcome of Litigation
– Mostly, neither the Owner nor the Contractor will make money from the litigation in courts. Even if any one of them is a successful litigant, the compensation will come too late.
– With the exception, even the 100% successful party loses, because the reimbursement of damages normally insufficient to recover legal fees, costs expended, time elapsed for preparation, presentation and pursue the suit.
In view of the above, it is vital for both parties should be diligent to accomplish their rights and obligations in timely manner to avoid any litigation.
*****     Nothing Follows     *****
By
Syed Rayees Ahmed
Sr. Consultant & Contract Trainer