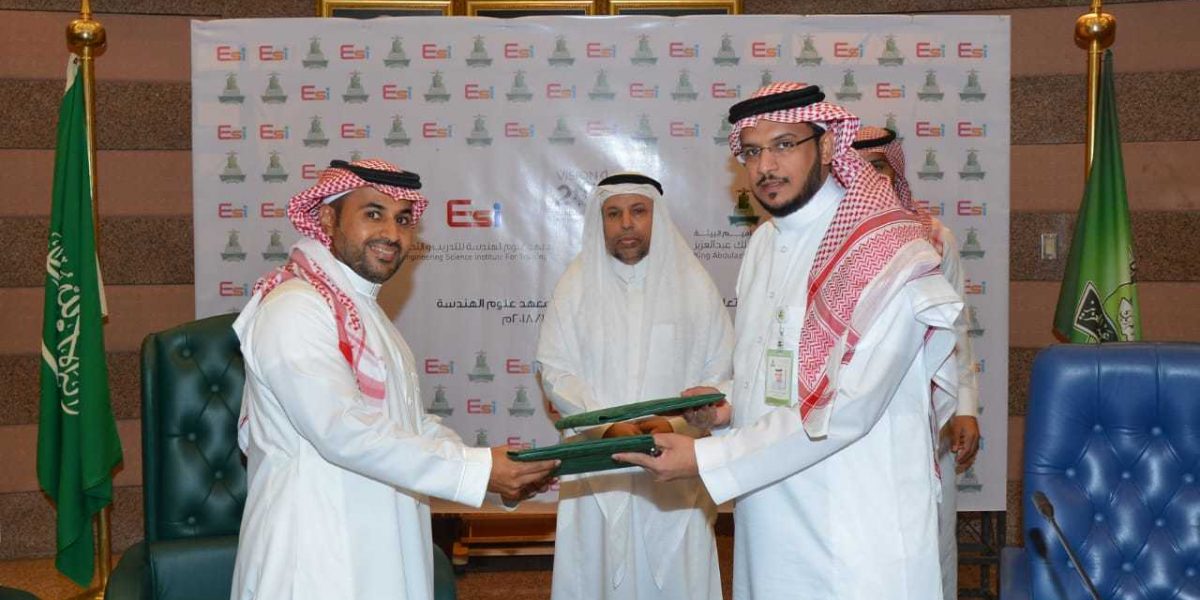 Under the auspices of His Excellency the University Director Prof. Dr. Abdulrahman bin Obaid Al-Yubi; the Faculty of Environmental Designs signed a cooperation agreement with the Engineering Science Institute for Training on Sunday 19/2/1440 AH in the meeting room at the Director's Office.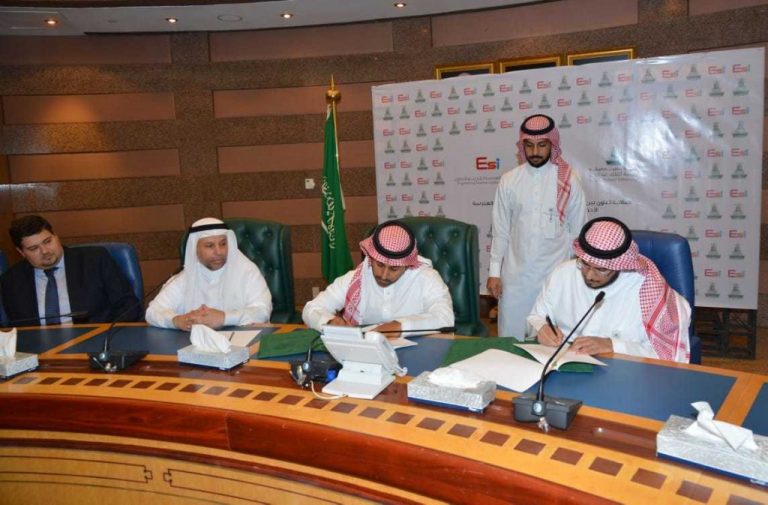 The University was represented at the event by the Dean of the Faculty of Environmental Designs Dr. Mohammed bin Omair Al-Joufi, while the Institute was represented by the General Director Eng. Abdulrahman bin Saleh Al-Suhaibani.
It was agreed upon between both parties to cooperate in the scientific field through seminars and lectures benefiting from both party's expertise, as well as in the functional field, by the preparation of training and employment programs for college graduates, and the provision of outstanding powers. The agreement also included cooperation in the field of studies and development through participation in engineering studies and professional development in the Kingdom of Saudi Arabia for the public interest.
The Dean of the Faculty of Environmental Designs explained that the agreement contributes to the service of both parties, especially as the College is interested in developing its employees and students through cooperation agreements. This agreement is one of dozens of agreements already held. On the other hand, the Engineering Science Institute for Training – which is licensed by the Technical and Vocational Training Cooperation – seeks to serve its members interests in projects, studies and training programs in the field of BIM (Building Information Management).
It is noteworthy that the Faculty of Environmental Designs at the University of the "founder" King Abdulaziz is concerned with the tuition of urban planning and design sciences at all standards. The College has four departments: Architecture, Environmental Architecture, Urban and Regional Planning and Geomatics.