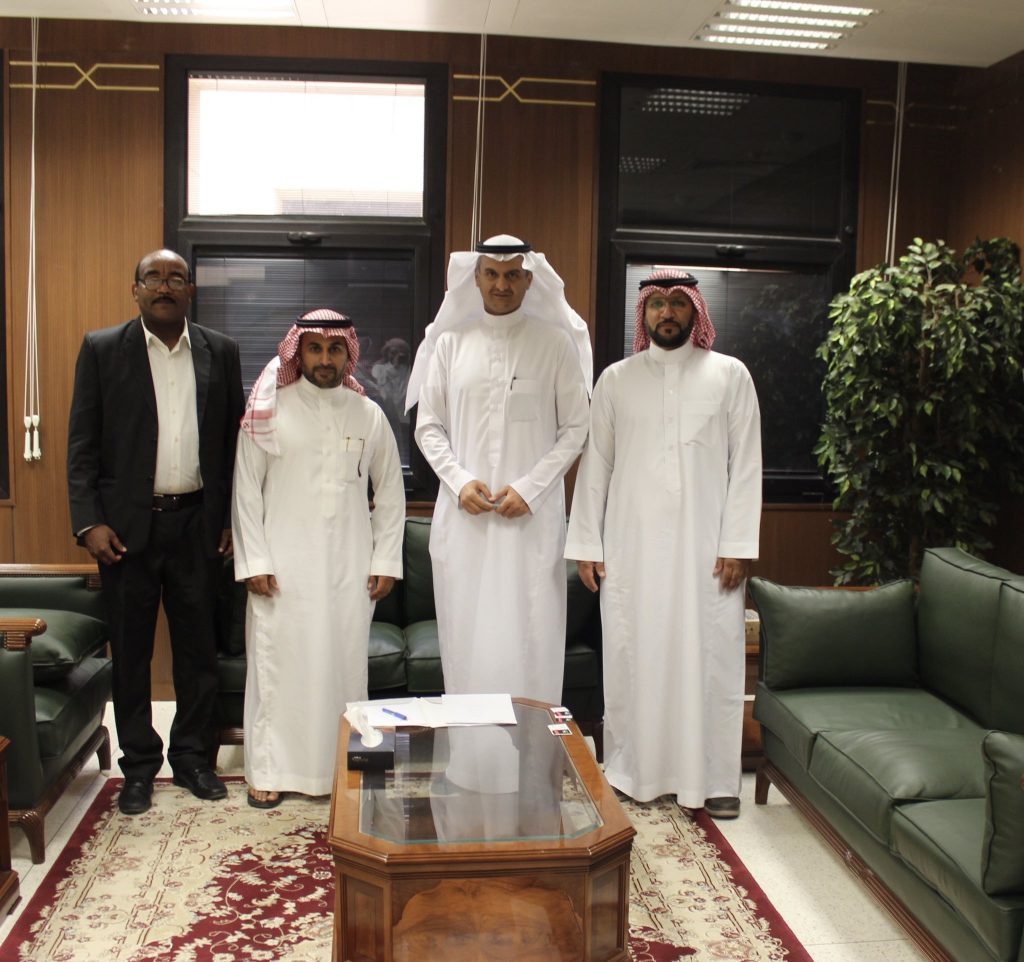 Under the efforts of encouraging The Scientific and Practical Thinking in The Kingdom of Saudi Arabia towards the elite individuals whom God has given a special gift, the Engineering Science Institute for Training signed a Cooperation Agreement and a Memorandum of Understanding with the Saudi Inventors Society at Imam Muhammad bin Saud Islamic University. This cooperation serves the following interests of both parties in the service of the 2030 vision of Saudi Arabia:
1- The development of scientific thinking in the invention field, work to revitalize it, encourage and support Saudi inventors.
2- Discover and develop the skills of invention and creativity among young people and youth.
3- Help outstand inventions that have economic returns or that achieve a strategic objective serving the country.
4- Spread the philosophy of innovation in the Saudi society locally and internationally.
5- Aid scientific competitions.
6- Development the scientific and professional performance of their members and those interested in innovation.
7- And facilitate the exchange of scientific products and ideas of the SIS's interests among organizations and institutions within the Kingdom of Saudi Arabia and abroad.